BRIDGE OFFICERS
Here we go again, been a long time since i did one of these...anyways back to business as usual. Bridge officers, the people who fired more torpedoes, remodulated more shields, punched more warp jumps than anyone else in Star Trek. How important are they....well that depends on your view. I will be doing this one in multiple stages since there is so much to go through.
How does it all work
Excellent question...well to be simply put...as simple as your own character. They have their own unique space and ground set of abilities...more or less on ground they can carry all the same gear as you (but use it well is a whole another discussion). They can do everything as well as you can if you give em the right tools.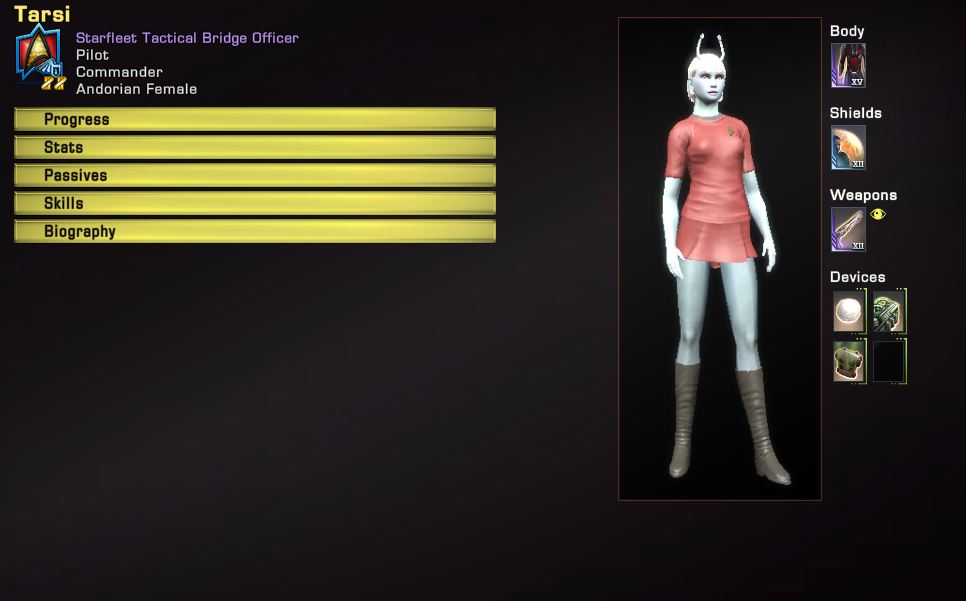 Now what they do is up to you, after all you pick what gear, what traits, what skillset they bring to the table to be meatshi...I mean valuable members of your team. Now what does make some officers special... why do you keep hearing about vanguard bridge officers or that one embassy bridge officer...well here we go with the traits.
Traits,the building blocks
When a regular STO player looks at bridge officers, especially for space, about the only thing that will matter to him will be the traits, who cares about the look of the thing, if it does it's job well (and provides some nice bonuses) why should you.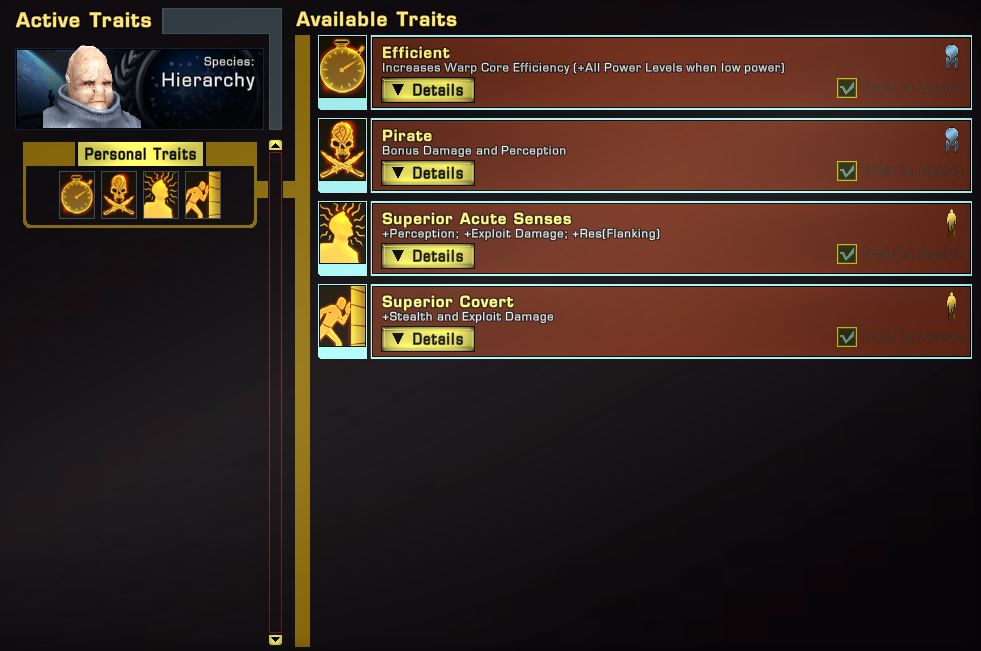 The famous potato bridge officer for example, no one cares about the look factor, if you have pirate and efficient space traits which are both real good
While full list may be found here (btw sto wiki is a great place to get your basic info about anything, very useful tool if you know what you are looking for)
talking about traits, let's introduce some of the important ones:
SPACE:
Photographic memory (Cardassian only): hard to get a hold of cardassians but in case you do this is hands down a very potent trait and a good addition to any build
Space Warfare Specialist: Hard to find but sure, has some nice all round
Pirate: A easy prey if you are kdf aligned...very decent and fun
Krenim traits: all hail the allpowerful cdr on those Lab Boffs
Superior Romulan Operative: crith and critd for everyone
Kentari Ferocity(kentari only): bonus damage...sure gimme
TO BE CONTINUED...Concept V1
"In every defeat there is a hidden victory, knowing how to leverage it is what differs an idiot from a genius."
-Jo4play
Usefulness debateable, fun assured